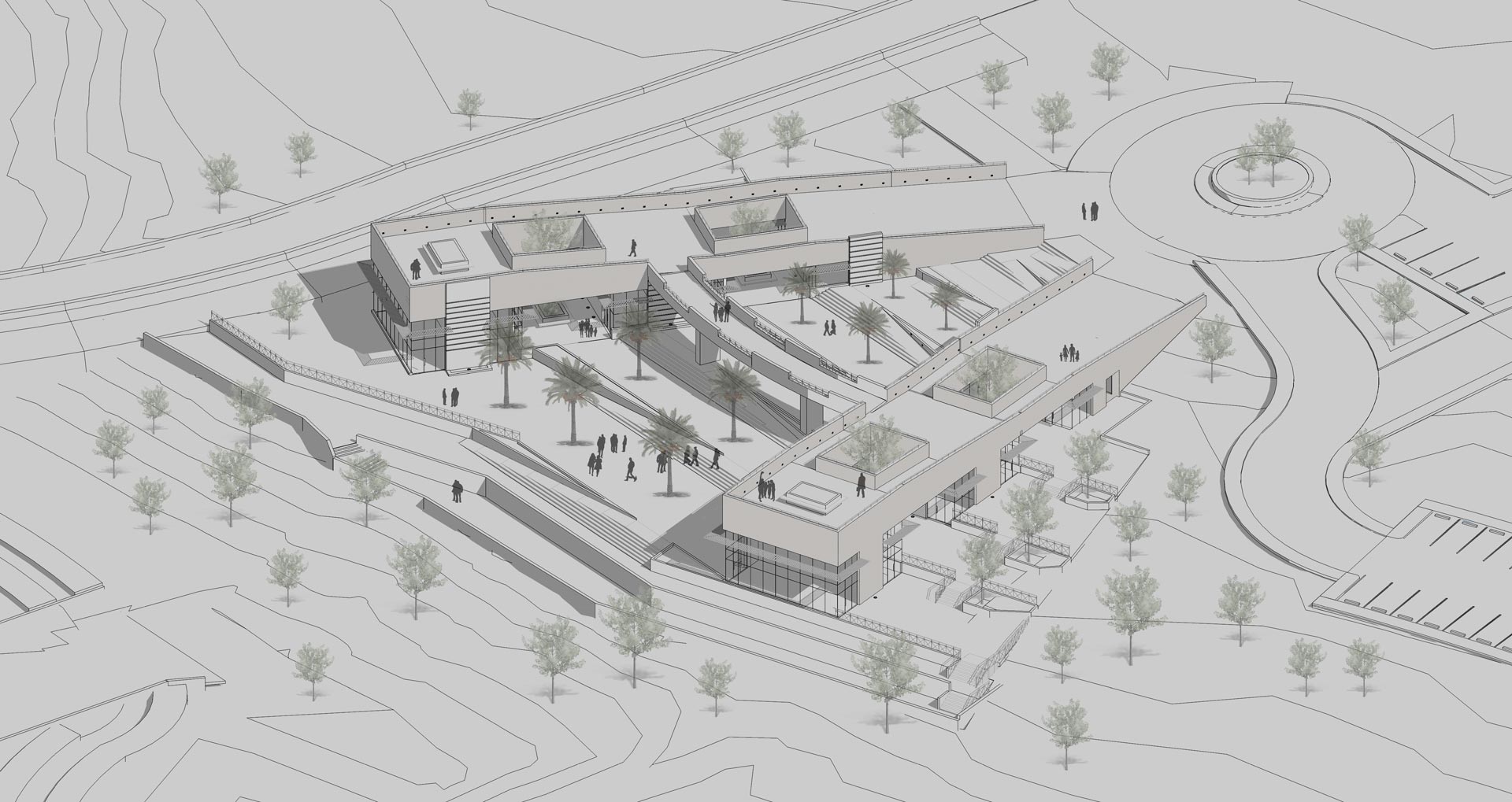 Lakes Park Visitors Center
Location: Alhaiyer
Category: Commercial, Cultural
Year: 2016
Alhaiyer Lakes Park Visitor Center, one of the key natural parks in the Kingdom of Saudi Arabia, was designed and developed by Insijam. It is designed to blend in with its natural surroundings and topography, providing stunning views of the lakes throughout the user's experience inside the building, and utilizing the roof to provide a view. In the building, there are two main wings linked by a bridge, and each wing has several courtyards that serve as cafés, restaurants, and shops.
Should you have any further inquiries,
please don't hesitate to contact us.